• blog • Calacatta Gold White Matble TIle • Carrara Backsplash tiles • carrara marble • honed marble • kitchen backsplash tiles • marble tiles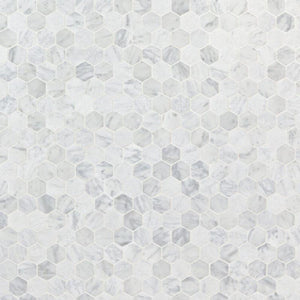 What is Calacatta Gold Marble? Calacatta Gold marble is a high-end natural stone that is known for its luxurious appearance and unique veining patterns. It is quarried in Italy and is highly sought after for its elegant and sophisticated look. The main characteristic of Calacatta Gold marble is its warm white background with bold, gold veining. What is Carrara White Marble? Carrara White marble is another popular type of marble that is also quarried in Italy. It is known for its classic white background with subtle gray veining. Carrara White marble has been used for centuries and is widely recognized...
---
• Calacatta Gold White Matble TIle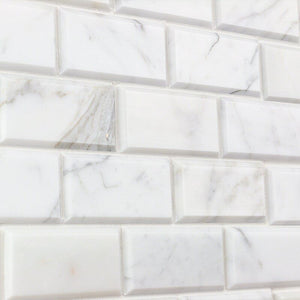 Elevate your living space to new heights of sophistication and elegance with the timeless beauty of Calacatta Gold White Marble Tiles. Renowned for its luxurious appearance and exquisite veining patterns, this exquisite natural stone is the epitome of opulence and grandeur. Whether you're designing a modern kitchen, a luxurious bathroom, or a breathtaking entranceway, Calacatta Gold White Marble Tiles will instantly transform your space into a haven of style and refinement. With its pristine white background and striking gold veining, this marble is a statement piece that exudes timeless charm and elegance. Not only does it create a visually stunning...